RACEceiver Audio Streaming and Trackside support
March 13, 2018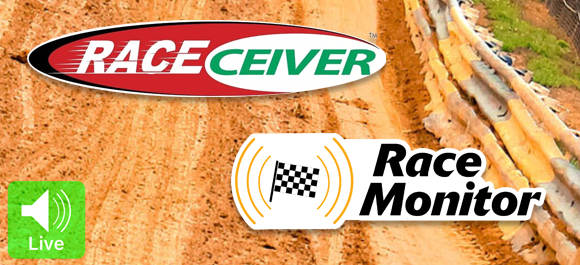 RACEceiver Audio Streaming
We're excited to announce the general availability of our new RACEceiver Audio Streaming service!
In partnership with
RACEceiver
, we've put together a free package that provides you with the ability to stream your RACEceiver audio live to Race Monitor alongside your live timing.
This is a great way to get your fans engaged, whether they're able to make it to your event or not. Now, when the yellow comes out, not only will the fans know the state of the race, but they'll have a better idea of what's happening when they can't see what's going on.
In addition, with RACEceiver Audio Streaming, you can also include the audio from your announcer. Just plug the line out from your PA into your RACEceiver Audio Streaming kit, and users will be able to hear the excitement of the race as well. It's a simple way add more engagement for your fans.
The hookup kit and audio streaming service is offered to Race Monitor Relaying customers completely free of charge!
Request your free RACEceiver Audio Streaming now
!
Trackside Timing System Support
We've supported live timing with
Orbits
,
Westhold
,
TAG Heuer
, and
Motosponder
for some time now, and we're pleased to announce that we now offer support for the
MyLaps Trackside
timing system.
MyLaps Trackside
is the leading timing system for amateur motocross in the United States, and you can now offer live timing within Race Monitor with it.
Find out how to use Race Monitor for Trackside in our Getting Started with Trackside guide.